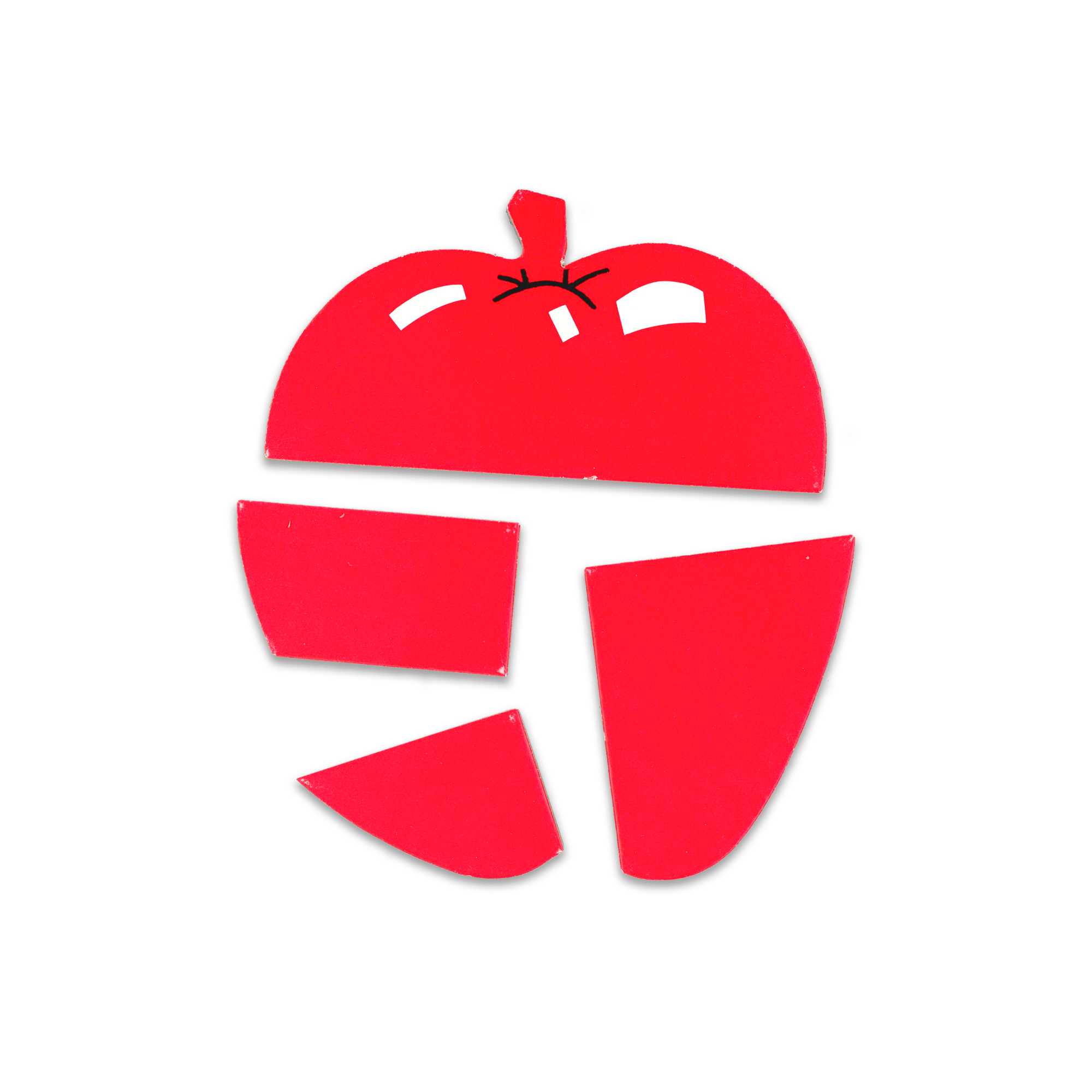 Object Assembly
3 4 5 6 7 8 9 10 11 12 A B C D E
A way to start your day! This here is a small assemblage of forms which join together to make up a bright red fruit. Taken from a series of the Wechsler Intelligence Scales, WISC-III.
Box is marked, "Sample" | The Psychological Corporation, Harcourt Brace Jovanovich, Inc.
Copyright 1991, 1974 by TPC. Made in the USA.